American Legion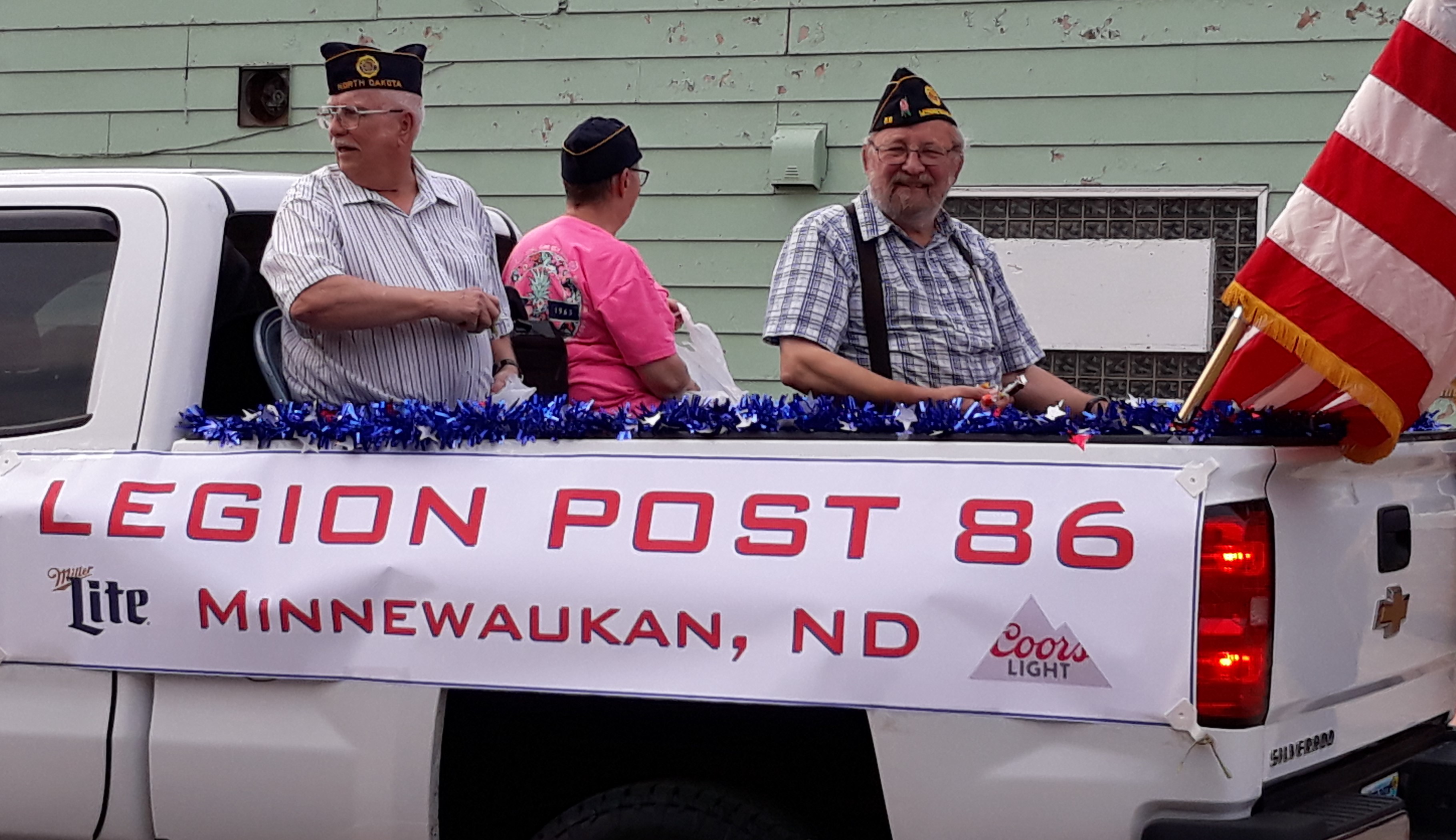 The American Legion-Gunnerud-Dietrich Post #86
Founded in 1919 and has been active in various projects throughout the years. Including operating the Roxy Theatre, sponsoring students to attend Boys State in Fargo and the International Music Camp in the Peace Gardens. In 1951 a building was constructed to house office space on the first floor and Legion meeting rooms in the basement area. In 1958 the pool was completed and dedicated during the 75th Diamond Jubilee celebration. In 1960 the operation of the pool was turned over to the Park Board. During the years Memorial Day was observed with a parade, cemetery rites and lunch at noon. Current members include:
Commander- Don Foster
Vice Commander- Curt Yri
Adjutant- Richard Peterson
Sargant of Arms- Floyd Dressen
Breakfast is served in the basement of the Legion on the 4th Sunday each month from 7am-11am. Cost is $10.
Everyone is welcome!